Mrs. Cathy Wollenberg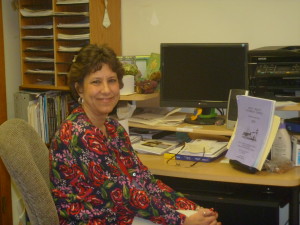 Cathy's been a lifelong resident of Terryville, served as Office Manager for Holy Trinity since 2000. She has served as Treasurer, Recording Secretary, and Financial Secretary for Holy Trinity, and is currently leading Prayer Shawl Group. Married to Tom Wollenberg for 32 years, and have three sons, Nate, Andrew and Alex.
Here at Holy Trinity Lutheran Church, we are blessed to have a devoted office staff.
To contact Mrs. Wollenberg:
Call our office: (860)-582-0723
Or Email: htlc08@sbcglobal.net